The Women's World Cup:
A Pinnacle of Women's Football
10 min read
The Women's World Cup is not just a tournament; it's a celebration of talent, dedication, and perseverance of female athletes on the global stage. With every edition, this event grows in significance, showcasing the remarkable progress women's football has made over the years. From stunning goals to nail-biting matches, the Women's World Cup captivates audiences and emphasizes the prowess of female footballers.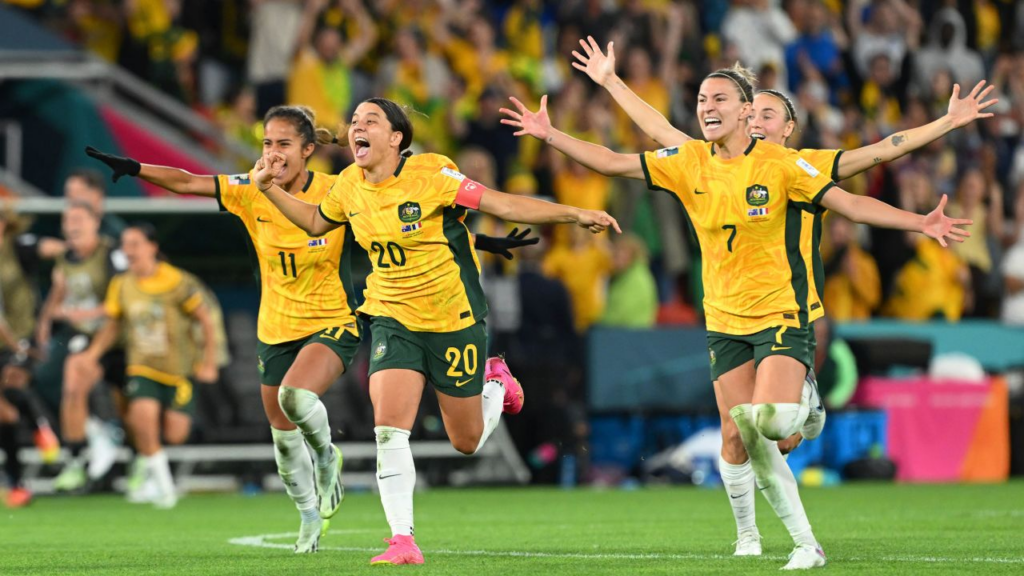 Important Moments for Women's Football
The Women's World Cup isn't just about the matches, but also the impact it has on the world of women's football. It brings attention to key issues such as gender parity, empowering female athletes, and inspiring young girls to dream big. Moments that resonate include Marta's record-breaking goals, Megan Rapinoe's fiery advocacy for equality, and the emergence of underdog teams challenging the status quo, and this year was no different. These moments underline the growing influence of women's football on and off the field.
Lewes FC Leading the Way for Equal Gender Pay
In 2017 Lewes FC, a football club in England, etched their name in history by becoming the first club to enforce equal gender pay among their male and female players. This groundbreaking decision sends a powerful message: footballers' value is not determined by gender. By acknowledging and rectifying the wage gap, Lewes FC demonstrates a commitment to gender equality and fairness in sports. Their progressive stance paves the way for other clubs to follow suit and helps reshape the landscape of football, fostering an environment where female players are valued as equals.
Looking ahead
The Women's World Cup continues to inspire and elevate women's football to new heights. Each tournament sparks conversations about equality, representation, and the need to invest in the growth of the women's game. Lewes FC's decision to enforce equal gender pay amplifies these discussions and sets an example for clubs worldwide to prioritise parity.
As the world embraces the excitement of the Women's World Cup and the progressive actions of clubs like Lewes FC, it's clear that women's football is not just a sport—it's a movement. It's a rallying cry for gender equity and an affirmation that the time for change is now. These moments, both on the global stage and within individual clubs, drive home the point that football is for everyone, regardless of gender, and that the future holds even greater promise for women in sports.
If these talking points appeal to you, why not join BuddyHub's 'Football Friendzy: Premier League Chatter Series 2.0', where the floor is yours to have your say on all things football.
Next Football Friendzy: Tuesday 5th September | 6:30pm | Online Event