Why your company should help employees make friends
Having more friends can increase employee wellbeing as well as performance
3 min read
Friendship is the number one factor influencing our health, wellbeing and happiness according to social science research. And that is not only true in our general lives, but also at work. Time spent with coworkers stays fairly consistent for most of our adulthood, averaging 200 minutes per day before the pandemic.
According to Gallup, having a work best friend is associated with greater employee engagement, higher retention and increased likelihood to recommend the workplace. The data also indicate stronger business outcomes such as profitability, safety and retention. The relationships we create at work have a great impact.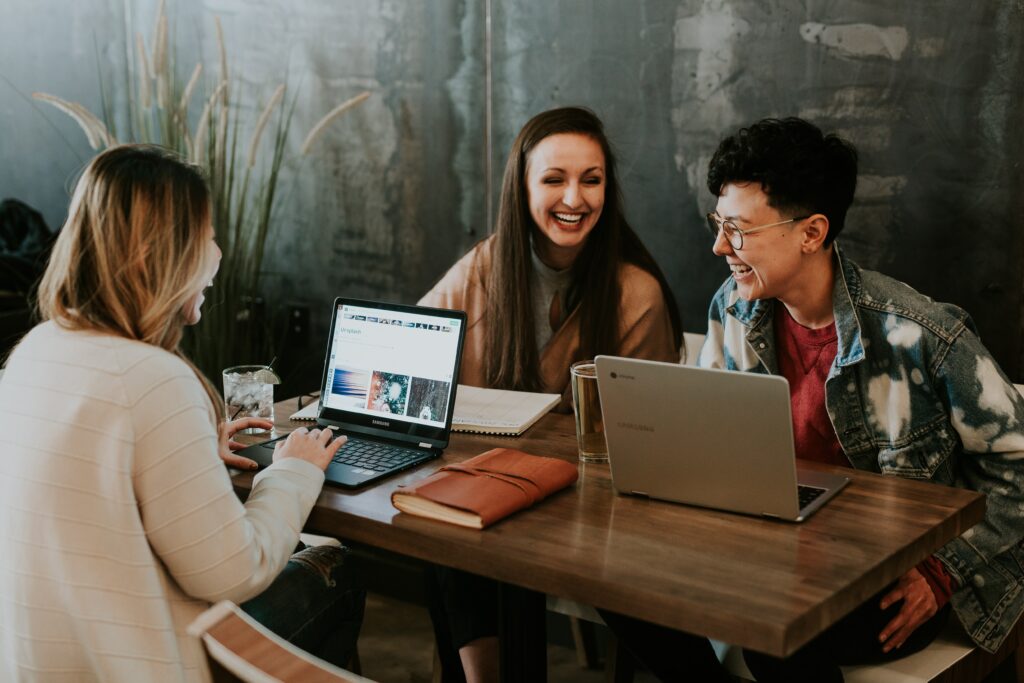 Fragmented living and remote working has affected our friendships
Levels of loneliness have risen significantly in our modern society as our communities become more fragmented. Around 20% of adults under 34 report having only one or no close friends.
The workplace traditionally provided a place to make friends but loneliness at work was growing before the pandemic hit. Increased remote and hybrid working since, has reduced opportunities for employees to get to know each other on a personal level and build strong relationships and a sense of belonging amongst peers.
It's important for people to build their friendship circle away from work to compensate for the lost opportunities for making friends with coworkers. Organisations can also help by increasing friendship opportunities between employees.
What are the benefits of having friends across the workplace?
People working in large organisations may struggle to know many people outside their immediate team and even in smaller companies employees may not spend enough social time together to actually get to know each other. Yet, when employees have strong relationships with each other, they are more likely to collaborate effectively, share ideas, and solve problems together. This can lead to a number of benefits, including:
– Increased innovation: Employees who are friends are more likely to feel comfortable sharing unconventional or risky ideas which can boost innovation around problem solving and product or service development.
– Improved productivity: Professionals who work well together are more productive being able to divide and conquer tasks, support each other when they get stuck, and learn from each other's mistakes.
– Higher employee satisfaction: Employees who have friends at work are more likely to enjoy their jobs and be satisfied with their careers as they have people they can socialise with, confide in, and ask for help from. This increases the likelihood of employees recommending their workplace and can boost retention.
How can companies support employees to make connections
BuddyHub has a methodology backed up by friendship scholars such as Robin Dunbar, author of "Friends: Understanding the Power of our Most Important Relationships" to help people build long lasting friendships via membership of our purposeful, intergenerational community.
A bespoke Friendship Finder technology and matching and introduction service helps members meet people with similar interests in their wider community. Company employees who are BuddyHub members also have the opportunity to be matched together and make informal connections outside the workplace.
If you would like to know more about how BuddyHub can help your employees find friends in their local community and new friendships across your workplace to improve their wellbeing, please contact the team at hello@buddyhub.co.uk.