Football Friendzy: Exploring Famous Football Friendships
10 min read
Football is more than just a game; it's a universal language that transcends borders, cultures, and backgrounds. It has an unparalleled ability to bring people together and forge friendships that last a lifetime. Just like the dynamic duos of Alessia Russo and Ella Toone or Luke Shaw and Bukayo Saka, football friendships exemplify the power of camaraderie and teamwork.
Alessia Russo and Ella Toone: United by Passion
Alessia Russo and Ella Toone met at school aged 12 but their partnership isn't just about their on-field chemistry at Manchester United; it's a testament to the deep bond that forms when individuals share a common passion. Their friendship thrives off mutual respect and a shared dream of success, proven with the continuity of their friendship despite the transfer of Russo to Arsenal. They also call themselves the Lionesses' party animals!
Luke Shaw and Bukayo Saka: Breaking Boundaries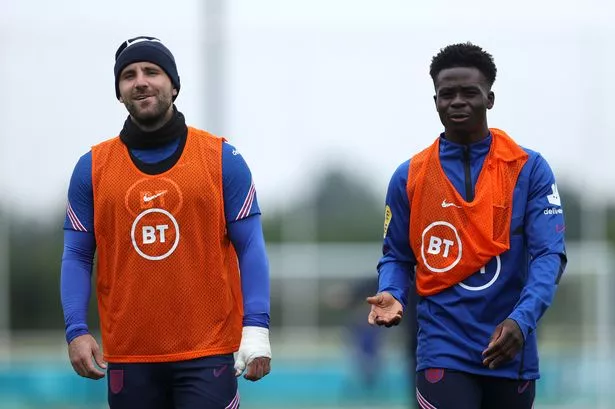 Football friendships like that of Luke Shaw and Bukayo Saka showcase how the sport can shatter barriers and bridge gaps. These players come from diverse backgrounds and rival clubs yet their shared experience on the international field has brought them together as allies. And it's humour that is key to their bond with Saka saying Shaw is 'so funny, he's alway just trying to annoy me' and Shaw returning the compliment saying Saka is 'so funny and makes everyone laugh and he doesn't mean it'
Where Football and Friendship Collide
Football is a unifying force that brings people together, and BuddyHub harnesses that power to unite individuals who share a love for football so they can experience the magic of friendship through a common passion.
Why not join BuddyHub's 'Football Friendzy: Premier League Chatter Series 3.0'. You can just listen in to the chat or else the floor is yours to have your say on all things football.
Join the event
🗓️ Monday 2nd October
⏰ 6:30pm
📍Online